Profile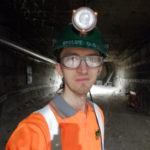 Edward Banks
Curriculum Vitae
Education

I went to secondary school at Selby High School (Selby is about 15 miles from York), before moving to Fulford School (in the outskirts of York) for my A-Levels. For university I went to Durham to study physics as an undergraduate. I attended St Cuthbert's Society there. I choose modules which focused on astrophysics where possible, and got to work on a lot of exciting projects including tracking the movement of asteroids and sunspots.

Qualifications

GCSEs: 7 A*s, 3 As, 3 Bs A-Levels: A*- Maths; A*- Physics; A- Further Maths; A- Chemistry; B- General Studies Undergraduate Degree: Physics Class II Division II

Work History

My first ever job was in the Virgin XS music shop; I started as work experience and worked weekends for a while. Throughout sixth form I worked as a maths tutor, both freelance and with the Kumon Learning Centre. During my first summer holiday from university I worked night shifts at the dog food factory- it was exactly as unpleasant as it sounds! After I graduated, I worked in the office of a scientific glass-blowing workshop. It was really interesting to see a completely different side of the experimental process! I then joined a graduate scheme as a software engineer. I worked as a contractor for a few years before joining full time as a software engineer with a large insurance firm. Early last year I started work as a technician at Boulby Lab, where I am today.

Current Job

My current job is as a lab technician at Boulby Underground Laboratory. I help to keep all the experiments we have running, liaise with scientists to organise new experiments, help keep the lab itself running, and do a number of outreach activities including virtual tours of the lab.

Employer

Boulby Underground Laboratory is part of STFC- the Science & Technologies Facilities Council, which itself is part of UKRI- UK Research & Innovation. These are government funded bodies that work to deliver world-leading science in a wide range of fields.
Favourite thing to do in my job: Work in a truly unique environment- 1,100m underground!

About Me: I'm a physicist and software engineer by trade and training, and a board game enthusiast, cyclist, dancer and fan of all things sci-fi.

Read more

I've always been amazed and intrigued by space! So when it came time to choosing GCSEs, then A-Levels, then a degree; I knew I wanted to study anything that would let me understand more about the solar system and the universe. Eventually I attended Durham university to study physics. I had a fantastic time there and definitely learnt a lot! One thing I picked up at uni that I wasn't expecting was computer programming. When I graduated I took this skill and became a software engineer for a few years.
Ultimately though I found myself really missing doing science. I was very lucky in that just as I was thinking this, I saw a vacancy at the UK's deep underground science facility- Boulby Underground Lab. I came to to interview, which was coincidentally on my birthday, and as the best birthday present ever I got the job!

So now I spend my days underground, looking after a range of experiments from the hunt for dark matter to Mars rover testing, nuclear security to testing the half-life of Carbon-14, and terrestrial biology to astrobiology!

  Me and two of my co-workers!

My partner and I live near the lab in the gorgeous seaside town of Saltburn-By-The-Sea, just by the Yorkshire moors. In my spare time I like to go for bike rides, hikes, play board games with my friends, play music, go dancing or read a lot of books!

My Work: I work deep underground at the bottom of a mine, running experiments that need the very quiet conditions that we have down here; including looking for Dark matter.

Read more

Boulby Underground Laboratory is the UK's deep science facility. That means we can do some experiments here that can't be done anywhere else in the country. The big reason for this is radiation: on the surface, you are constantly bombarded by radiation; from the sun; from cosmic rays; from the food and drink we eat and even man-made sources like medical x-rays. This isn't harmful to life, but it is bad news for some physics experiments, particularly rare event physics, such as looking for dark matter. The problem with dark matter (as we currently think we understand it) is that it doesn't interact very often with anything, so trying to detect it is like listening for a whisper in a room full of shouting people- the background radiation.
Fortunately, a kilometre of rock will absorb a lot of radiation, so down at the bottom of the mine we have a naturally much quieter environment. This means that when our detectors do go 'ping', it's easier to narrow down what has caused it.

Dark matter is the main thing we do, and the first experiment that brought our lab into existence. We currently have two dark matter detectors running, one of which is directional; meaning we can determine what direction a particle came from if we do detect one. The experiment is a large 2m cube contained in even more radiation shielding to hopefully reduce noise to almost zero.
The second is a prototype for a new type of detector that is spherical; this in theory has a number of benefits including a simple electric field shape and minimised interactions from the edges. The version we have is about 30cm across, and is testing the technology needed to make this type of detector work.

Our prototype dark matter detector.

But we're not just dark matter! We also have a wide range of experiments from pure biology (looking at how life responds to low levels of radiation), fundamental physics (improving the accuracy of the half-life of Carbon-14), nuclear security (detecting radioactive particles in air sample around the world), astrobiology (testing techniques to look for life in rock samples from space), energy storage (large scale storage for energy from renewable sources) and testing for mars rovers.
We also have a state-of-the-art facility for recording ultra-low levels of radiation. This is very important for building very sensitive detectors; if the materials that you build your detector out of are radioactive, then you are going to get some dodgy results. So we work in collaboration with facilities around the world; they send us samples of their materials, and we can test to see which have the lowest levels of radiation- our detectors are sensitive even to tiny amounts.

My job involves working with all of these experiments at different times. They all require different levels of attention; but they all need monitoring at various points. Often they will need power supplies adjusting to keep them running at the desired level. Or they will need readings taken of specific variables. I'm also monitoring the laboratory environment; checking the temperature, pressure, gas levels etc; and making sure that this won't have ill effects on the experiments (or on the people!)
Often also I'll be supervising visitors to the lab; we get external scientists or tradespeople that come to do work, and may need help working in the mine, it can definitely take a bit getting used to!
Me in the lab

My Typical Day: I have to be at work for 8 o'clock to catch the lift- there are only a few lifts a day so if I miss the morning one I can't get underground! After the seven minutes going down in the lift I have to walk for 15 minutes through pitch black tunnels to reach my lab. Once there I change into clean clothes and get inside where I'm ready to measure and adjustment the experiments, and talk with scientists around the UK- sometimes the world!

Read more

Normally I get up at just before six AM and get ready for work. I cycle to the mine entrance; which takes me about 45 minutes as it's nearly ten miles and pretty hilly. The mine site itself has high security so I pass through a checkpoint and show my ID before continuing to our surface lab building. By this time it will be around half past seven.

A view of the mine.
I'll then get changed into my mine gear- this means hi-vis shirt and shorts; hard hat with ear defenders and lamp; steel-toe-capped boots; shin guards; and safety glasses. All of this stuff is necessary to keep me safe in the mine environment.
At about ten to nine we will walk over to the top of the lift shaft, ready to go underground. To get to the lift we pass through several heavy-duty airlocks; the high pressure inside is necessary to help ventilate all the tunnels of the mine, with the help of massive fans pushing the air down the lift shaft (these are very noisy so we wear the ear defenders!). We'll then get in the lift; it's not your normal lift, it has three levels and holds a maximum of 65 people which can definitely get a bit cramped. The lift then takes over seven minutes to get to the bottom, descending 1,100m under the surface. Once we're at the bottom we have to walk through the tunnels to the laboratory- this takes around 15 minutes, through hot dusty tunnels which are pitch black without our lamps to light the way.
The tunnel entrance to the lab.
Finally then we arrive at the laboratory! But now we've walked through dirty tunnels, so we get changed again into clean-room clothes, including white overalls, different clean hard hats and white steel-toe-capped shoes. By the time this is all done, it is usually around half past nine.
Before any work starts in the lab, we first inform the mine supervisor how many people are present, in case there's any issue throughout the day. We then have a discussion with the team about any work that is happening that day, making sure that each person knows where everyone else is during the shift. We will also fill out health and safety assessments for the work we are going to do.
Inside the lab.

From here I can get on with actual work for the day- this can vary greatly from day to day depending on what experiments we have running. Currently I'm working on a prototype dark matter detector called NEWS-G; the work for this involves trying to reduce the errors in the readings from the detector by whatever means possible. I try different components for the electrics and gas systems, and review the data to see if there is more or less noise on the output. I spend some time most days tweaking the gas system to make sure the detector is filled with the correct mix of gases at the correct pressures for the particular test we want to run. I may also have to use different radioactive sources as test, which involves switching off the whole machine to open it up and insert the source. For a lot of this process, I'll be talking to some scientists, usually from Birmingham, who designed this detector- we generally use skype to discuss while we're working! When there are no adjustments to be made immediately, we start planning for next stages of the experiment.
I'm also working on an energy storage project called RESOURCE, which has me 'outside' in the tunnels; drilling holes in the rock! This can be a big process, so we are doing it periodically; first we drill a hole straight down, then we pump some water through to 'solution mine' away at the rock (basically use water to dissolve the salt the rock is made of) and create a cavity. Once this is done, we mix up some resin and pour it into the hole to see what sort of shape we have made. Finally, we have to dig these moulds out of the ground, using large machinery.

Me taking a quick break to inspect the digging.

There's also a lot of paperwork, and computer work, to do around the experiments. This can be documentation of what's been happening, plans for what's happening next, or the extensive health and safety assessments that we do for everything underground.
In addition to this we have a lot of custom software in the lab that I'm working on, so I do quite a bit of programming too.

I also have quite a lot of meetings, whether that's with scientists on current experiments, planning for future experiments, or doing outreach activities such as links to schools and museums for virtual tours and Q&A sessions.

Throughout the whole day, we make sure to check on one another to make sure that everyone is alright; especially important in a mine environment. We also do our best to make sure the lab is kept as clean and tidy as possible.

We'll stop for lunch around 12.00 usually (we have a break room underground!). We have to be very careful to keep an eye on the time while we are working, as the lift has very specific times that it runs, and if you miss it, you can find yourself waiting hours for the next ride! We can generally get a ride at 13.40, or failing that at 17.10- which is quite a gap!

Once back on the surface, we again inform the mine supervisor that we got out alright. If we took the earlier ride then I'll continue working until around 4pm; doing whatever paperwork or coding needs doing that day. If we got the 17.10 ride then it will be home-time already, and I get ready for the cycle back home.

Me getting ready to cycle.

What I'd do with the prize money: I'd buy some raspberry pis (mini-computers) and the necessary cables and adaptors in order to set up some cosmic ray detectors in schools near to the mine; students could use these to explore particle physics concepts.

Read more

A lot of physics, and particularly particle physics, can feel completely out of touch to pupils at secondary schools. We have a collection of muon detectors which could be used to take in to schools in the local area and set up in a straightforward manner, allowing the teachers and students to run basic but genuine particle physics experiments. The detectors are 1m by 50cm and approximately 10cm thick; so reasonable to put into a classroom, and can be used to study cosmic rays.  This would include testing the rate of muon flux in different weather conditions, at different heights above the ground, at different times of day and anything else that they could come up with. This can put real particle physics in your hands!

This is a project that we trialled several years ago and was well received, but ultimately did not continue due to a lack of funding and complications with the technology used. Now, with the increased availability and reliability of micro-computers such as the raspberry pi, in addition to their minimal cost, I really believe this project could get off the ground! It could even be vastly improved by a central website for connecting the detectors; with multiple detectors in different schools, in addition to comparing with results taken in the lab deep underground, the students could collaborate to make even larger studies.

My Interview

How would you describe yourself in 3 words?

Passionate, methodical, nerdy

What or who inspired you to follow your career?

My partner. I was working as a software engineer which was engaging but not fulfilling for me, and she loved her job; she really inspired me to look for something that made me truly happy as well

What was your favourite subject at school?

Maths

What did you want to be after you left school?

I wanted to be happy and more knowledgeable!

Were you ever in trouble at school?

Not really; the worst I was told off was when my mobile went off in class and I had it confiscated!

If you weren't doing this job, what would you choose instead?

Probably I'd be a software engineer again, because I was pretty good at it! Or if we can go for true dream jobs, I'd be the drummer in a house band at a theatre

Who is your favourite singer or band?

Chris Cornell; sadly late singer of Soundgarden, Audioslave, the theme tune to Casino Royale and much more

What's your favourite food?

Marzipan- especially in Christmas cake!

What is the most fun thing you've done?

I once got to swing dance in the Royal Albert Hall, that was amazing!

If you had 3 wishes for yourself what would they be? - be honest!

To never lose my passion for learning, to be able to run a marathon one day, and to play in a band on stage again!

Tell us a joke.

Mountain ranges aren't just funny; they're hill-areas!
---
---
---